Product Description
Product Description
NM Flexible Rubber Shaft Coupling and normex shaft coupling
NM flexible shaft coupling is a cylindrical pin made of some non-metallic materials, which is placed between the 2 sides of the coupling and the inner surface of the outer ring, and a device to transfer the torque through the column pin to realize the connection between 2 half couplings. NM flexible shaft coupling between the slider made of bakelite cloth or polyurethane, suitable for high speed, large torque, no sharp impact of the 2 connections.
SPECIFICATIONS:
1:with CE certificate 
2:full detection of quality before delivery 
3:OEM is welcomed 
4:rich experience in precision casting
Product Parameters
| | |
| --- | --- |
| material | steel or iron as your requirement |
| Process | CNC and Powder metallurgy as your choice |
| surface treatment | Dacromet, SECC,anodizing, zinc plate, and electroplating,etc. |
| Machine | CNC machine,lathe, mill and grinding machine, planing, drilling toll |
| tolerance | CT8 |
Packaging & Shipping
Packaging:
Chain+Plastic Bag+ Carton+Wooden case ( If you have other requirements, we can customized according to customer requirements packaging.)
Shipping :
1.Most of the standard ones are in stock which we can send in 3-10 days after inspection and package.
2. Customized products delivery time should be determined according to the number.
Company Profile
FAQ
1. Sample – Q: Do you provide samples?
A: Yes. Sample will be provided according to drawing for non standard parts.
 
2. MOQ – Q: What is your MOQ?
A: Large parts 10 pcs, small parts 200 pcs.
 
3. Port – Q: Which port you usually use?
A: ZheJiang , HangZhou, HangZhou
 
4. Payment-Q: What is your payment terms?
A: small order: 100% in advance by credit card,T/T
large order: 30% T/T in advance, 70% against copy of B/L
Differnt countries may different.
 
5. Delievery-Q: How long is your delivery time?
A: Stock products: 3 business days
Made-to-order: Generally 15-25 business days after payment received
 
6. Quality– Q: How about your quality or main customers?
A: Top quality which is verified by ISO 9001: 2008.
| | |
| --- | --- |
| Standard Or Nonstandard: | Standard |
| Shaft Hole: | 7-952mm |
| Speed: | 1000-4000r/Min |
| Structure: | Jaw / Spider |
| Material: | Cast Iron |
| Type: | Flexible |
Samples:

US$ 25.6/Piece

1 Piece(Min.Order)

|
Request Sample
Customization:

Available

|

Customized Request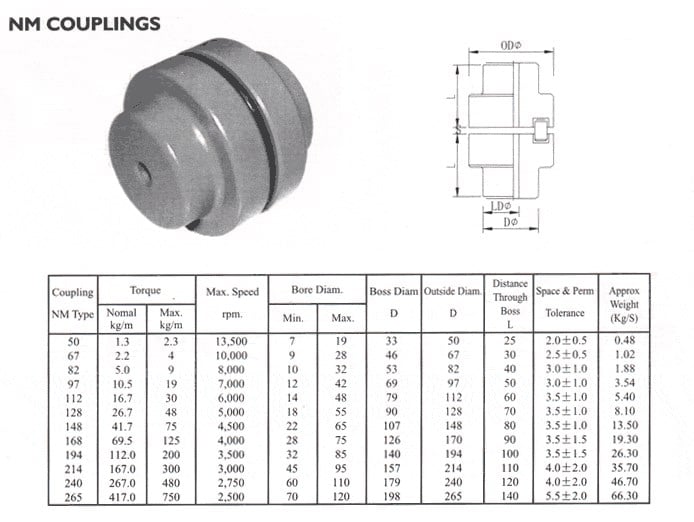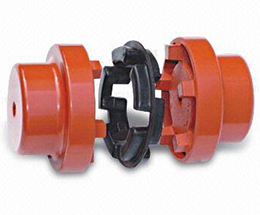 Can flexible couplings be used in both horizontal and vertical shaft arrangements?
Yes, flexible couplings can be used in both horizontal and vertical shaft arrangements. The design of flexible couplings allows them to accommodate misalignment and compensate for angular, parallel, and axial displacements between the shafts, making them suitable for various shaft orientations.
Horizontal Shaft Arrangements:
In horizontal shaft arrangements, where the shafts are parallel to the ground or horizontal plane, flexible couplings are commonly used to connect two rotating shafts. These couplings help transmit torque from one shaft to another while accommodating any misalignment that may occur during operation. Horizontal shaft arrangements are common in applications such as pumps, compressors, conveyors, and industrial machinery.
Vertical Shaft Arrangements:
In vertical shaft arrangements, where the shafts are perpendicular to the ground or vertical plane, flexible couplings are also applicable. Vertical shafts often require couplings that can handle the additional weight and forces resulting from gravity. Flexible couplings designed for vertical applications can support the weight of the rotating equipment while allowing for some axial movement to accommodate thermal expansion or other displacements. Vertical shaft arrangements are commonly found in applications such as pumps, gearboxes, turbines, and some marine propulsion systems.
Considerations for Vertical Shaft Arrangements:
When using flexible couplings in vertical shaft arrangements, there are a few additional considerations to keep in mind:
Thrust Load: Vertical shafts can generate thrust loads, especially in upward or downward direction. The flexible coupling should be selected based on its capacity to handle both radial and axial loads to accommodate these forces.
Lubrication: Some vertical couplings may require additional lubrication to ensure smooth operation and reduce wear, particularly if they are exposed to high axial loads or extended vertical shafts.
Support and Bearing: Proper support and bearing arrangements for the vertical shaft are essential to prevent excessive shaft deflection and ensure the flexible coupling functions correctly.
Overall, flexible couplings are versatile and adaptable to various shaft orientations, providing efficient power transmission and misalignment compensation. Whether in horizontal or vertical arrangements, using the appropriate flexible coupling design and considering the specific application requirements will help ensure reliable and efficient operation.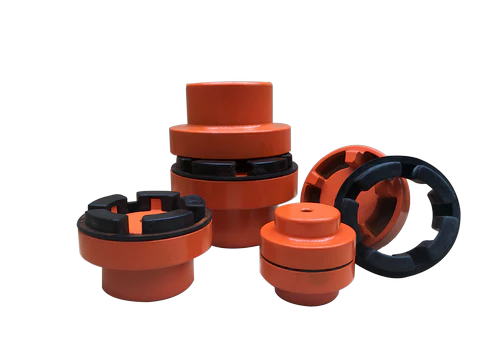 Can flexible couplings be used for both motor-to-shaft and shaft-to-shaft connections?
Yes, flexible couplings can be used for both motor-to-shaft and shaft-to-shaft connections in various applications. The versatility of flexible couplings allows them to adapt to different types of connections and meet the specific requirements of the system.
Motor-to-Shaft Connections:
When connecting a motor to a shaft, a flexible coupling serves as an intermediary component that joins the motor shaft and the driven shaft. Flexible couplings are commonly used in motor-driven systems to accommodate misalignment between the motor and the driven load. In motor applications, flexible couplings help reduce stress and wear on the motor bearings, thus extending the motor's life and enhancing overall system reliability. They also act as vibration dampeners, minimizing vibrations transmitted from the motor to the driven shaft, and subsequently to connected equipment, ensuring smoother operation.
Shaft-to-Shaft Connections:
In many mechanical systems, such as those in the manufacturing, automation, and power transmission industries, shaft-to-shaft connections are required. A flexible coupling can bridge the gap between two shafts and transmit torque while accommodating misalignment. This type of coupling is commonly used to connect shafts that are not perfectly aligned due to factors like manufacturing tolerances, thermal expansion, or foundation settling. By allowing for misalignment, the flexible coupling protects the connected components from excessive stresses and ensures efficient power transmission.
Versatility and Advantages:
The ability of flexible couplings to handle both motor-to-shaft and shaft-to-shaft connections makes them versatile solutions for a wide range of industrial applications. Some of the advantages of using flexible couplings in these connections include:
Minimizing stress and wear on connected components, such as bearings and seals.
Compensating for misalignment, ensuring smooth power transmission.
Damping vibrations and shock loads, reducing the risk of mechanical failures.
Protecting equipment from excessive forces, enhancing system reliability.
Simplifying installation and alignment procedures, reducing downtime.
Improving overall system performance and operational efficiency.
Applications:
Flexible couplings find applications in a wide range of industries, including manufacturing, material handling, automotive, aerospace, robotics, and more. Whether connecting a motor to a shaft or joining two shafts directly, flexible couplings play a crucial role in enhancing the reliability and efficiency of rotating machinery and mechanical systems.
In conclusion, flexible couplings can effectively serve as connectors for both motor-to-shaft and shaft-to-shaft connections, providing essential misalignment compensation and protection for connected equipment in various industrial applications.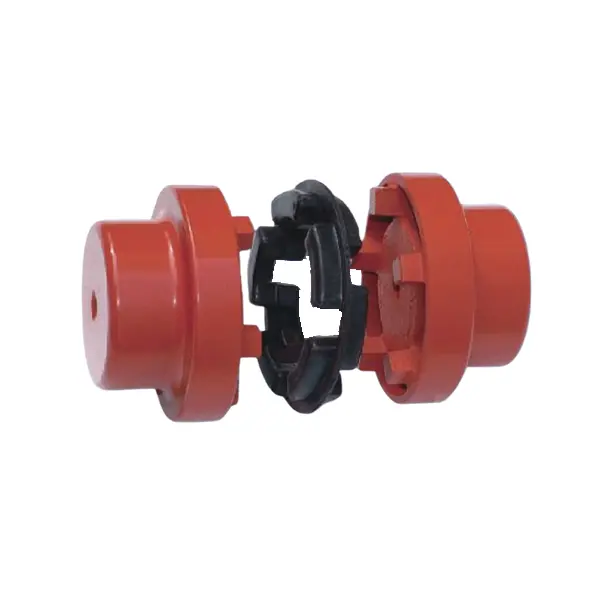 What materials are commonly used in manufacturing flexible couplings?
Flexible couplings are manufactured using a variety of materials, each offering different properties and characteristics suited for specific applications. The choice of material depends on factors such as the application's requirements, environmental conditions, torque capacity, and desired flexibility. Here are some of the commonly used materials in manufacturing flexible couplings:
Steel: Steel is a widely used material in flexible couplings due to its strength, durability, and excellent torque transmission capabilities. Steel couplings are suitable for heavy-duty industrial applications with high torque requirements and harsh operating conditions.
Stainless Steel: Stainless steel is often used to manufacture flexible couplings in environments with high corrosion potential. Stainless steel couplings offer excellent resistance to rust and other corrosive elements, making them ideal for marine, food processing, and chemical industry applications.
Aluminum: Aluminum couplings are lightweight, have low inertia, and provide excellent balance. They are commonly used in applications where reducing weight is critical, such as aerospace and robotics.
Brass: Brass couplings are known for their electrical conductivity and are used in applications where electrical grounding or electrical isolation is required, such as in certain industrial machinery or electronics equipment.
Cast Iron: Cast iron couplings offer good strength and durability and are often used in industrial applications where resistance to shock loads and vibrations is necessary.
Plastic/Polymer: Some flexible couplings use high-performance polymers or plastics, such as polyurethane or nylon. These materials provide good flexibility, low friction, and resistance to chemicals. Plastic couplings are suitable for applications where corrosion resistance and lightweight are essential.
Elastomers: Elastomers are used as the flexible elements in many flexible couplings. Materials like natural rubber, neoprene, or urethane are commonly used as elastomer spider elements, providing flexibility and vibration damping properties.
The selection of the coupling material depends on the specific needs of the application. For instance, high-performance and heavy-duty applications may require steel or stainless steel couplings for their robustness, while applications where weight reduction is crucial may benefit from aluminum or polymer couplings. Additionally, the choice of material is influenced by factors such as temperature range, chemical exposure, and electrical requirements in the application's operating environment.
Manufacturers typically provide material specifications for their couplings, helping users make informed decisions based on the specific demands of their applications.



editor by CX 2023-10-03