Product Description
Product Description
Chinese Manafacturer Flexible cast iron NM coupling with Rubber Element water pump Shaft coupling NM 194 214
NM type is precisely produced by a special designed synthetic rubber with 2 similar bodies of cast iron. Cast iron flanges: Designed not only for the power transmission but also for protection of flexible rubber.Flexible rubber Application: pumps, fans, coupressors, vehicles, transporting equipments, constructors, cement mixers, tractors, transmission machines, metal working machines, rollers and all other trasmissions.Made of rubber and steel corres are inserted in the teeth so as to provide excellent durability and performance of coupling.
Use:
Mainly used in the mining, metallurgical, cement, chemicals,construction, buiding materials,
electric power, telecommunictions, textiles, and transportation departments.
Such as:
1. conveyor:Belt conveyor,AFC conveyor, chain conveyor, screw conveyor.
2. Pum:Water pump, oil pump, slush pump, etc.
3.Fan: Draft fan, fanner, boil fan, etc.
4. Excator:bucket excavator bucket, wheel excavators .
5. Crane:Tower crane, gantry crande, bridge crane.
6.Others:Various elevators, coal plough, ball mill, crusher, recreation machine.
7.Blender equipment, centrifuger, washer, leather-making machine, machine for recreation 
   park mixer wire drawing machine.Extruder, dregs crusher of boiler.
8.Plastic feeder, rubber smelling machine, etc.
Detailed Photos
Product Parameters
Model
Torque
Max.
Bore Diam
Boss Diam
Outsid Diam
Length
Space&Perm
Weight
Nomal
Max
Speed
Min
Max
D
OD
L
Tolerance
(kg)
Kg-m
Kg-m
(RPM)
NM50
1.3
2.3
12500
7
19
33
50
25
2.0±0.5
0.48
NM67
2.2
4
10000
8
28
46
67
30
2.5±0.5
1.02
NM82
5
9
8000
10
32
53
82
40
3.0±1.0
1.88
NM97
10.5
19
7000
10
42
69
97
50
3.0±1.0
3.54
NM112
16.7
30
6000
14
48
79
112
60
3.5±1.0
5.4
NM128
26.7
48
5000
18
55
90
128
70
3.5±1.0
8.1
NM148
41.7
75
4500
22
65
107
148
80
3.5±1.0
13.5
NM168
69.5
125
4000
28
75
124
168
88
3.5±1.5
19.3
NM194
112
200
3500
32
85
140
198
100
3.5±1.5
26.3
NM214
167
300
3000
40
95
158
218
112
4.0±2.0
35.7
Certifications
Packaging & Shipping
Package:  Standard suitable package / Pallet or container
                  Polybag inside export carton outside, blister and Tape and reel package available.
                  If customers have specific requirements for the packaging, we will gladly accommodate 
Shipping:  10-20 working days ofter payment receipt comfirmed (based on actual quantity)  Packing standard export packing or according to customers demand Professional goods shipping forwarder
Company Profile
ZheJiang Mighty Machinery Co., Ltd. specializes in manufacturing Mechanical Power Transmission Products.
We Mighty is the division/branch of SCMC Group, which is a wholly state-owned company, established in 1980.
About Mighty:
-3 manufacturing factories, we have 5 technical staff, our FTY have strong capacity for design and process design, and more than 70 workers and double shift eveyday.
-Large quality of various material purchase and stock in warhouse which ensure the low cost for the material and production in time.
-Strick quality control are apply in the whole prodution. we have incoming inspection,process inspection and final production inspection which can ensure the perfect of the goods quality.
-14 years of machining experience. Long time cooperate with the Global Buyer, make us easy to understand the csutomer and handle the export. MIGHTY's products are mainly exported to Europe, America and the Middle East market. With the top-ranking management, professional technical support and abundant export experience, MIGHTY has established lasting and stable business partnership with many world famous companies and has got good reputation from CZPT customers in international sales.
Our Advantages
1,More competitive prices,
2,Shorter delivery date: 35 days.
3,We are the professional manufacturer in the field of Power Trans.Parts,specially for Timing Pulleys.
4,Produce standard and non-standard
5,Strict QC Management:ISO9001:2008,our engineer,Mr.Wang has specialized in the prodcution for over 20 years.
FAQ
Q: Are you trading company or manufacturer ?
A: We are factory, also do trading company business. Because our company do export 36years, having our own factories, also cooperated with other many factories.
Q:What's the MOQ?
A:We have not a clear limit,1 or 2pcs is available.
Q: How long is your delivery time?
A: 3-5 days via DHL, TNT, UPS, FEDEX. 
Diffirent based on the diffirent countries of customers via CZPT shipping.
Q: Do you provide samples ? is it free or extra ?
A:yes,we provide free samples for checking the build quality and real performance of our products,the freight need to be covered by customer.
Q: What is your terms of payment ?
A: T/T, Paypal, L/C, D/P, D/A, Western Union, etc., all decided by customer's requirements.
| | |
| --- | --- |
| Standard Or Nonstandard: | Standard |
| Structure: | Flexible |
| Material: | Cast Iron |
| Type: | Flexible Coupling |
| Stock Goods Lead Time: | 5-7 Days After Payment |
| Certification: | ISO9001:2000 |
Samples:

US$ 18.6/Piece

1 Piece(Min.Order)

|
Request Sample
Customization:

Available

|

Customized Request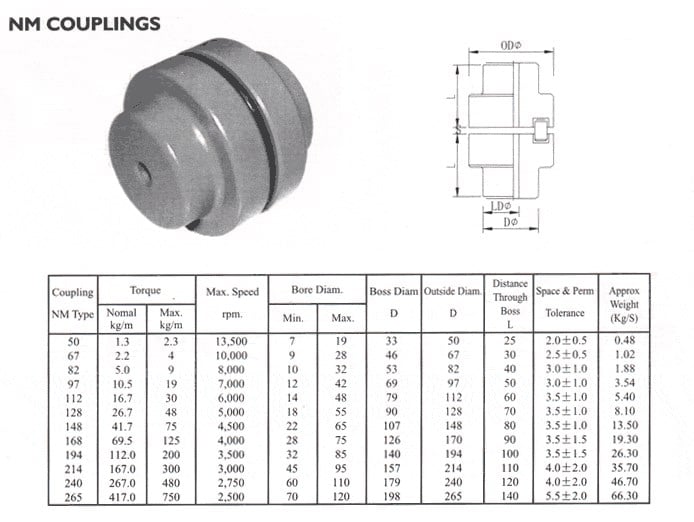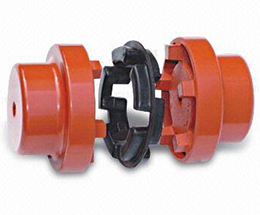 Can flexible couplings be used in both horizontal and vertical shaft arrangements?
Yes, flexible couplings can be used in both horizontal and vertical shaft arrangements. The design of flexible couplings allows them to accommodate misalignment and compensate for angular, parallel, and axial displacements between the shafts, making them suitable for various shaft orientations.
Horizontal Shaft Arrangements:
In horizontal shaft arrangements, where the shafts are parallel to the ground or horizontal plane, flexible couplings are commonly used to connect two rotating shafts. These couplings help transmit torque from one shaft to another while accommodating any misalignment that may occur during operation. Horizontal shaft arrangements are common in applications such as pumps, compressors, conveyors, and industrial machinery.
Vertical Shaft Arrangements:
In vertical shaft arrangements, where the shafts are perpendicular to the ground or vertical plane, flexible couplings are also applicable. Vertical shafts often require couplings that can handle the additional weight and forces resulting from gravity. Flexible couplings designed for vertical applications can support the weight of the rotating equipment while allowing for some axial movement to accommodate thermal expansion or other displacements. Vertical shaft arrangements are commonly found in applications such as pumps, gearboxes, turbines, and some marine propulsion systems.
Considerations for Vertical Shaft Arrangements:
When using flexible couplings in vertical shaft arrangements, there are a few additional considerations to keep in mind:
Thrust Load: Vertical shafts can generate thrust loads, especially in upward or downward direction. The flexible coupling should be selected based on its capacity to handle both radial and axial loads to accommodate these forces.
Lubrication: Some vertical couplings may require additional lubrication to ensure smooth operation and reduce wear, particularly if they are exposed to high axial loads or extended vertical shafts.
Support and Bearing: Proper support and bearing arrangements for the vertical shaft are essential to prevent excessive shaft deflection and ensure the flexible coupling functions correctly.
Overall, flexible couplings are versatile and adaptable to various shaft orientations, providing efficient power transmission and misalignment compensation. Whether in horizontal or vertical arrangements, using the appropriate flexible coupling design and considering the specific application requirements will help ensure reliable and efficient operation.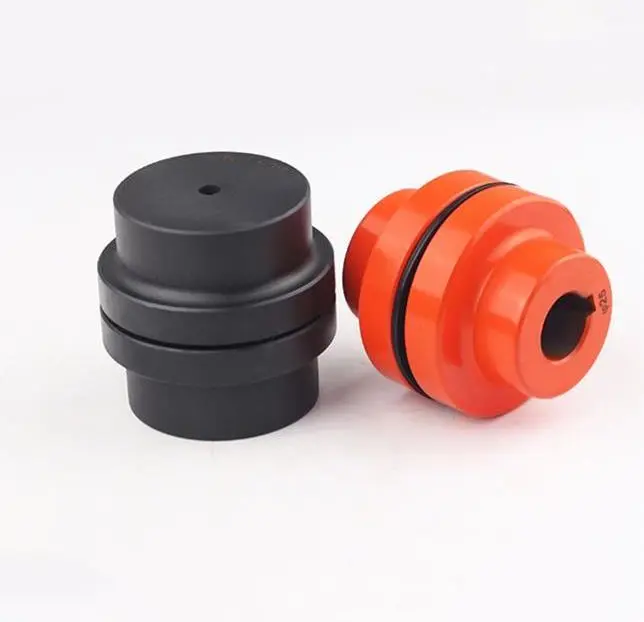 What role does a flexible coupling play in reducing downtime and maintenance costs?
A flexible coupling plays a significant role in reducing downtime and maintenance costs in industrial machinery and rotating equipment. Here are the key ways in which flexible couplings contribute to these benefits:
Misalignment Compensation: One of the primary functions of a flexible coupling is to accommodate misalignment between two connected shafts. Misalignment can occur due to various factors such as thermal expansion, foundation settling, or manufacturing tolerances. By allowing for misalignment, flexible couplings reduce the transmission of harmful forces and stresses to connected components, minimizing wear and preventing premature failures that could lead to costly downtime and repairs.
Vibration Damping: Flexible couplings have inherent damping properties due to the elastomeric or flexible elements they incorporate. These elements absorb and dissipate vibration and shock loads that may arise from the operation of rotating machinery. By dampening vibrations, flexible couplings protect the connected equipment from excessive wear and fatigue, extending their service life and reducing the need for frequent maintenance or replacement.
Shock Load Absorption: In applications where sudden loads or shocks are common, such as in heavy machinery or high-speed equipment, flexible couplings act as shock absorbers. They can absorb and dissipate the impact energy, preventing damage to the machinery and minimizing downtime caused by unexpected failures or breakdowns.
Easy Installation and Alignment: Flexible couplings are designed for ease of installation and alignment. Unlike rigid couplings that require precise shaft alignment, flexible couplings can tolerate some degree of misalignment during installation. This feature simplifies the setup process, reduces installation time, and lowers the risk of misalignment-related issues, ultimately minimizing downtime during initial installation or replacement of couplings.
Reduced Maintenance Frequency: The ability of flexible couplings to handle misalignment and dampen vibrations results in reduced wear on bearings, seals, and other connected components. Consequently, the frequency of maintenance intervals can be extended, reducing the need for frequent inspections and component replacements. This directly translates to lower maintenance costs and less downtime for maintenance tasks.
Equipment Protection: By reducing the transmission of shock loads and vibrations, flexible couplings act as protective barriers for connected equipment. They help prevent catastrophic failures and subsequent damage to expensive machinery, avoiding unplanned shutdowns and costly repairs.
Overall, flexible couplings are critical components that improve the reliability and longevity of rotating equipment. Their ability to handle misalignment, dampen vibrations, and protect against shock loads contributes to reduced downtime, lower maintenance costs, and increased productivity in industrial applications.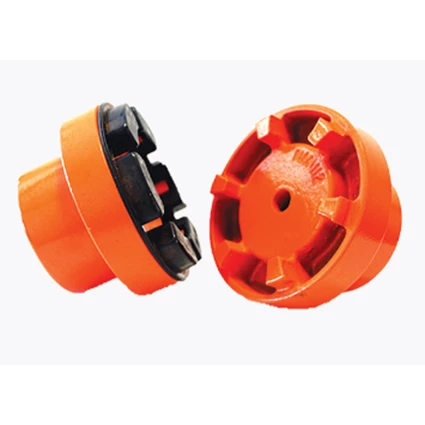 Are there any limitations or disadvantages of using flexible couplings?
While flexible couplings offer numerous advantages, they do come with some limitations and disadvantages that should be considered when selecting them for specific applications. Here are some of the common limitations and disadvantages of using flexible couplings:
Torsional Stiffness: Flexible couplings provide some level of torsional flexibility, which is advantageous in many applications. However, in systems that require high precision and minimal angular deflection, the inherent flexibility of the coupling may not be suitable. In such cases, a rigid coupling may be more appropriate.
Limitation in High-Torque Applications: While some flexible couplings can handle moderate to high torque levels, they may not be as well-suited for extremely high-torque applications. In such cases, specialized couplings, such as gear couplings, may be required to handle the high torque demands.
Temperature Limitations: The performance of certain flexible coupling materials, especially elastomers and plastics, may be affected by extreme temperature conditions. High temperatures can lead to premature wear and reduced lifespan of the coupling, while low temperatures may result in reduced flexibility and potential brittleness.
Chemical Compatibility: Certain flexible coupling materials may not be compatible with certain chemicals or substances present in the application's environment. Exposure to chemicals can cause degradation or corrosion of the coupling material, affecting its performance and lifespan.
Installation and Alignment: Flexible couplings require proper installation and alignment to function effectively. If not installed correctly, misalignment issues may persist, leading to premature wear and reduced performance. Aligning the shafts accurately can be time-consuming and may require specialized equipment and expertise.
Cost: In some cases, flexible couplings may be more expensive than rigid couplings due to their more complex design and use of specialized materials. However, the cost difference is often justified by the benefits they offer in terms of misalignment compensation and vibration damping.
Service Life: The service life of a flexible coupling can vary depending on the application's conditions and the quality of the coupling. Regular maintenance and timely replacement of worn or damaged parts are essential to ensure the coupling's longevity and prevent unexpected failures.
Despite these limitations, flexible couplings remain highly valuable components in a wide range of applications, providing efficient torque transmission and compensating for misalignment. Proper selection, installation, and maintenance can help mitigate many of the disadvantages associated with flexible couplings, ensuring their reliable and long-lasting performance in various mechanical systems.



editor by CX 2023-09-07