Product Description
| | |
| --- | --- |
| Product Name | nm coupling |
| Material | cast iron |
| Type | nm 50-214 |
| Structure  | 2 shaft ( 1 / 1a / 1b )+spider |
| Bore size  | 7-952mm |
| Weight  | About 0.48-35.7 kg / pcs |
| packing | plastic bag +paper box +wooden box +wooden pallet |
Flexible Coupling/Couplings
1. One Piece metallic spring coupling
2. Zero backlash
3. Absorption of parallel, angular misalignment and shaft end-play by spring action
4. Identical clockwise and anticlockwise rotational characteristics
5. Setscrew type or Clamp Type
6. Material: Aluminum Alloy or Stainless steel or other materials per customers' request.
7. Anti-corrsion,widely used in medical science ,chemistry
8. High flexibilty
9. For servomotor stepmotor
What applications are coupling used for?
Couplings are used in servo drive technology, machine tools,  packaging machinery, automation systems,  printing presses, industrial robots,  control and positioning technology,  and general mechanical engineering.
MAIN PRODUCTS:
1) Timing Belt Pulley (Synchronous Pulley), Timing Bar, Clamping Plate;
2) Forging, Casting, Stampling Part;
3) V Belt Pulley and Taper Lock Bush; Sprocket, Idler and Plate Wheel;Spur Gear, Bevel Gear, Rack; 
4) Shaft Locking Device: could be alternative for Ringfeder, Sati, Chiaravalli, Tollok, etc.;
5) Shaft Coupling:including Miniature couplings, Curved tooth coupling, Chain coupling, HRC coupling,              Normex coupling, Type coupling, GE Coupling, torque limiter, Universal Joint; 
6) Shaft Collars: including Setscrew Type, Single Split and Double Splits;
7) Timing Belt: including Rubber and PU timing belts for industrial;
8) Other customized Machining Parts according to drawings (OEM).
| | |
| --- | --- |
| Standard Or Nonstandard: | Standard |
| Shaft Hole: | 8-24 |
| Torque: | 1.3-300 |
| Bore Diameter: | 7-952 |
| Speed: | 3000-13500 |
| Structure: | Flexible |
Samples:

US$ 10/Piece

1 Piece(Min.Order)

|
Request Sample
Customization:

Available

|

Customized Request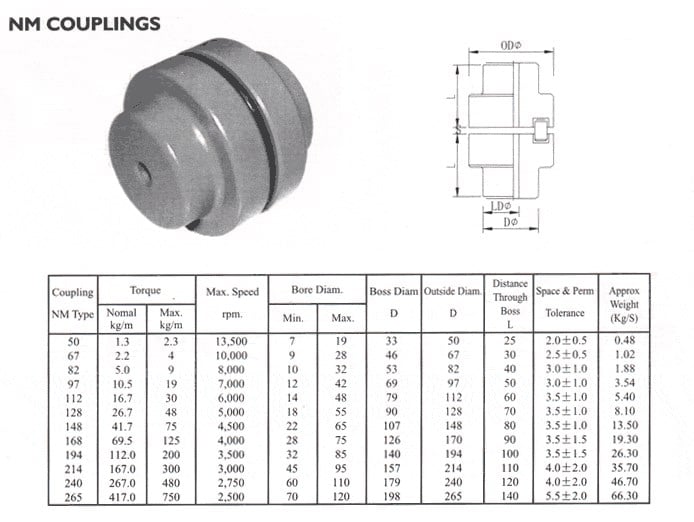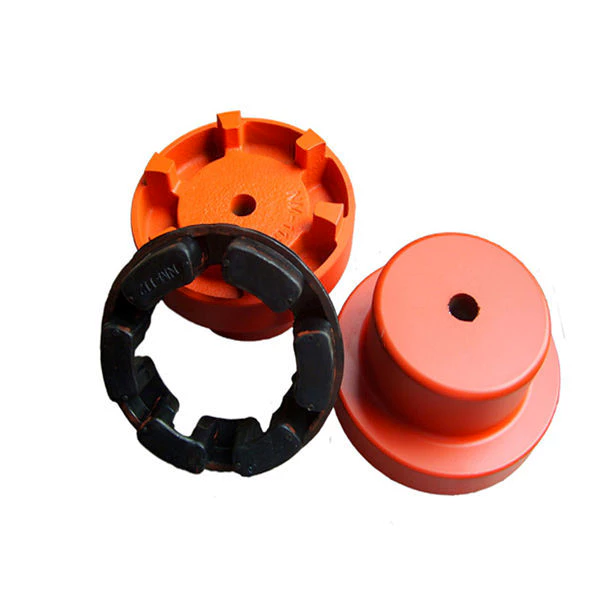 How does a flexible coupling handle angular, parallel, and axial misalignment?
A flexible coupling is designed to accommodate various types of misalignment between two rotating shafts: angular misalignment, parallel misalignment, and axial misalignment. The flexibility of the coupling allows it to maintain a connection between the shafts while compensating for these misalignment types. Here's how a flexible coupling handles each type of misalignment:
Angular Misalignment: Angular misalignment occurs when the axes of the two shafts are not collinear and form an angle with each other. Flexible couplings can handle angular misalignment by incorporating an element that can flex and bend. One common design is the "spider" or "jaw" element, which consists of elastomeric materials. As the shafts are misaligned, the elastomeric element can deform slightly, allowing the coupling to accommodate the angular offset between the shafts while still transmitting torque.
Parallel Misalignment: Parallel misalignment, also known as offset misalignment, occurs when the axes of the two shafts are parallel but not perfectly aligned with each other. Flexible couplings can handle parallel misalignment through the same elastomeric element. The flexible nature of the element enables it to shift and adjust to the offset between the shafts, ensuring continuous power transmission while minimizing additional stresses on the machinery.
Axial Misalignment: Axial misalignment, also called end-play misalignment, occurs when the two shafts move closer together or farther apart along their common axis. Flexible couplings can handle axial misalignment through specific designs that allow limited axial movement. For instance, some couplings use slotted holes or a floating member that permits axial displacement while maintaining the connection between the shafts.
By providing the capability to handle angular, parallel, and axial misalignment, flexible couplings offer several advantages for power transmission systems:
They help to prevent premature wear and damage to the connected equipment, reducing maintenance and replacement costs.
They minimize vibration and shock loads, enhancing the overall smoothness and reliability of the machinery.
They reduce the risk of equipment failure due to misalignment-induced stresses, improving the system's operational life.
They allow for easier installation and alignment adjustments, saving time and effort during setup and maintenance.
Overall, flexible couplings play a crucial role in handling misalignment and ensuring efficient power transmission in various industrial applications.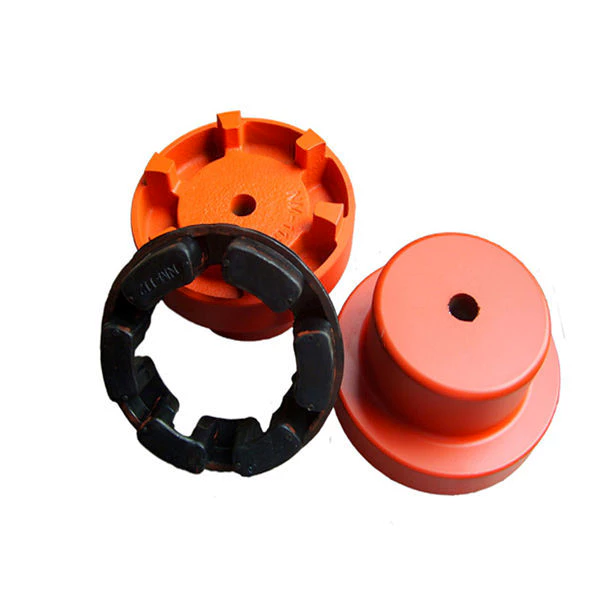 What are the differences between elastomeric and metallic flexible coupling designs?
Elastomeric and metallic flexible couplings are two distinct designs used to transmit torque and accommodate misalignment in mechanical systems. Each type offers unique characteristics and advantages, making them suitable for different applications.
Elastomeric Flexible Couplings:
Elastomeric flexible couplings, also known as flexible or jaw couplings, employ an elastomeric material (rubber or similar) as the flexible element. The elastomer is typically molded between two hubs, and it acts as the connector between the driving and driven shafts. The key differences and characteristics of elastomeric couplings include:
Misalignment Compensation: Elastomeric couplings are designed to handle moderate levels of angular, parallel, and axial misalignment. The elastomeric material flexes to accommodate the misalignment while transmitting torque between the shafts.
Vibration Damping: The elastomeric material in these couplings offers excellent vibration dampening properties, reducing the transmission of vibrations from one shaft to another. This feature helps protect connected equipment from excessive vibrations and enhances system reliability.
Shock Load Absorption: Elastomeric couplings can absorb and dampen shock loads, protecting the system from sudden impacts or overloads.
Cost-Effective: Elastomeric couplings are generally more cost-effective compared to metallic couplings, making them a popular choice for various industrial applications.
Simple Design and Installation: Elastomeric couplings often have a straightforward design, allowing for easy installation and maintenance.
Lower Torque Capacity: These couplings have a lower torque capacity compared to metallic couplings, making them suitable for applications with moderate torque requirements.
Common Applications: Elastomeric couplings are commonly used in pumps, compressors, fans, conveyors, and other applications that require moderate torque transmission and misalignment compensation.
Metallic Flexible Couplings:
Metallic flexible couplings use metal components (such as steel, stainless steel, or aluminum) to connect the driving and driven shafts. The metallic designs can vary significantly depending on the type of metallic coupling, but some general characteristics include:
High Torque Capacity: Metallic couplings have higher torque transmission capabilities compared to elastomeric couplings. They are well-suited for applications requiring high torque handling.
Misalignment Compensation: Depending on the design, some metallic couplings can accommodate minimal misalignment, but they are generally not as flexible as elastomeric couplings in this regard.
Stiffer Construction: Metallic couplings are generally stiffer than elastomeric couplings, offering less vibration dampening but higher torsional stiffness.
Compact Design: Metallic couplings can have a more compact design, making them suitable for applications with limited space.
Higher Precision: Metallic couplings often offer higher precision and concentricity, resulting in better shaft alignment.
Higher Cost: Metallic couplings are typically more expensive than elastomeric couplings due to their construction and higher torque capacity.
Common Applications: Metallic couplings are commonly used in high-speed machinery, precision equipment, robotics, and applications with high torque requirements.
Summary:
In summary, the main differences between elastomeric and metallic flexible coupling designs lie in their flexibility, torque capacity, vibration dampening, cost, and applications. Elastomeric couplings are suitable for applications with moderate torque, misalignment compensation, and vibration dampening requirements. On the other hand, metallic couplings are chosen for applications with higher torque and precision requirements, where flexibility and vibration dampening are less critical.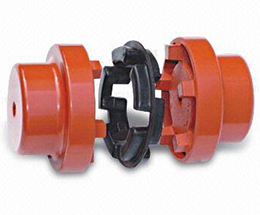 What is a flexible coupling and how does it work?
A flexible coupling is a mechanical device used to connect two shafts while allowing for relative movement between them. It is designed to transmit torque from one shaft to another while compensating for misalignment, vibration, and shock. Flexible couplings are essential components in various rotating machinery and systems, as they help protect the connected equipment and enhance overall performance.
Types of Flexible Couplings:
There are several types of flexible couplings, each with its unique design and characteristics. Some common types include:
Jaw Couplings: Jaw couplings feature elastomer spiders that fit between two hubs. They can accommodate angular and parallel misalignment while dampening vibrations.
Disc Couplings: Disc couplings use thin metallic discs to connect the shafts. They are highly flexible and provide excellent misalignment compensation.
Gear Couplings: Gear couplings use gear teeth to transmit torque. They offer high torque capacity and can handle moderate misalignment.
Beam Couplings: Beam couplings use a single piece of flexible material, such as a metal beam, to transmit torque while compensating for misalignment.
Bellows Couplings: Bellows couplings use a bellows-like structure to allow for axial, angular, and parallel misalignment compensation.
Oldham Couplings: Oldham couplings use three discs, with the middle one having a perpendicular slot to allow for misalignment compensation.
How a Flexible Coupling Works:
The operation of a flexible coupling depends on its specific design, but the general principles are similar. Let's take the example of a jaw coupling to explain how a flexible coupling works:
Two shafts are connected to the coupling hubs on either side, with an elastomer spider placed between them.
When torque is applied to one shaft, it causes the spider to compress and deform slightly, transmitting the torque to the other shaft.
In case of misalignment between the shafts, the elastomer spider flexes and compensates for the misalignment, ensuring smooth torque transmission without imposing excessive loads on the shafts or connected equipment.
The elastomer spider also acts as a damping element, absorbing vibrations and shocks during operation, which reduces wear on the equipment and enhances system stability.
Overall, the flexibility and ability to compensate for misalignment are the key features that allow a flexible coupling to function effectively. The choice of a specific flexible coupling type depends on the application's requirements, such as torque capacity, misalignment compensation, and environmental conditions.



editor by CX 2023-10-02