Product Description
ISO DIN ANSI ASA Standard Flexible Chain Socket Nm Coupling
XIHU (WEST LAKE) DIS.HUA Chain Group is the most professional manufacturer of power transmission in China, manufacturing roller chains, industry sprockets, motorcycle sprockets, casting sprockets, different type of couplings, pulleys, taper bushes, locking devices, gears, shafts, CNC precision parts and so on. We have passed ISO9001, ISO14001, TS16949 such quality and enviroment certification.
Coupling Structure: 2 casting parts, 1 rubber gasket.
Coupling Max. Input Power: 60HP/45KW
Coupling Matched Shaft dia.: 7mm–75mm
Feature: According to the picture
1. Max torque: 125KG-M
2. Casting material, precision casting,
3. Steady, low noise on working.
4. According to GB9439, safety, reliable.
We are professional manufacture of NM coupling, we can supply coupling made by brass, SS, aluminum, steel, PP, Nylon.
Pls contact to us on free, if you need catalogue or have any questions.
Product name 
ISO DIN ANSI ASA Standard Flexible NM Coupling
Materials Available
1. Stainless Steel: SS201, SS303, SS304, SS316, SS416, SS420
2. Steel:C45(K1045), C46(K1046),C20
3. Brass:C36000 ( C26800), C37700 ( HPb59), C38500( HPb58), C27200(CuZn37), C28000(CuZn40)
4. Bronze: C51000, C52100, C54400, etc
5. Iron: 1213, 12L14,1215
6. Aluminum: Al6061, Al6063
7.OEM according to your request
Surface Treatment
Annealing, natural anodization, heat treatment,  polishing, nickel plating, chrome plating, znic plating,yellow passivation, gold passivation,  satin, Black surface painted etc.
Products Available
sprockt chains, pulley, shafts(axles, spline shafts, dart shafts),gears (pinions, wheels gear rack) bearing, bearing seat,  bushing, coupling, lock assembly etc.
Processing Method
CNC machining, punch,turning, milling, drilling, grinding, broaching, welding and assembly
QC :
Technicians self-check in production,final-check before package by  professional Quality inspector
Size
Drawings
Package
Wooden Case/Container and pallet, or as per customized specifications
Certificate
ISO9001:2008 , ISO14001:2001,ISO/TS 16949:2009
Advantage
Quality first Service superior , Advanced equipment,Experienced workers,Perfect testing equipment
Lead Time
15-25days samples. 30-45days offcial order
1. Are you manufacturer or trade Company?
We are a factory founded in 1991 with trade team for international service.
2. What terms of payment you usually use?
T/T 30% deposit and 70% against document, Western Union, L/C at sight
3. what is your lead time for your goods?
Normally 45 days after confirmed order. 30 days could be available in low season for some items (during May to July), and 65 days during new year and hot season ( Jan to March).
4. Do you attend any Show?
We attend Hannover show in Germany, NMW in Austrilia, Canton fair, PTC, in China and many other special furniture shows.
| | |
| --- | --- |
| Standard or Nonstandard: | Standard |
| Feature: | Anti-Static, Corrosion-Resistant, Wear-Resistant |
| Application: | Textile Machinery, Food Machinery, Mining Equipment, Agricultural Machinery |
| Surface Treatment: | Baking Paint |
| Material: | Cast Iron |
| Size: | Nm50 67 82 97 112 128 148 168 194 214 |
Customization:

Available

|

Customized Request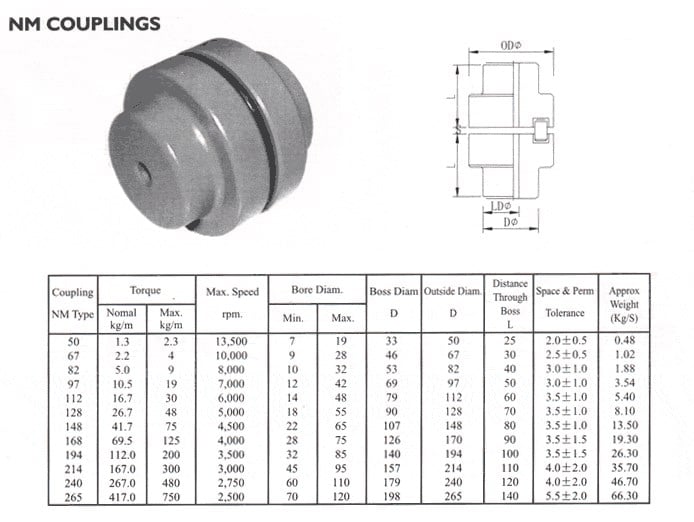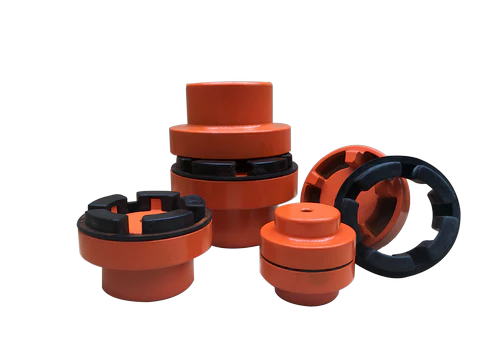 What industries commonly use flexible couplings for power transmission?
Flexible couplings are widely used in various industries for power transmission and motion control applications. Their ability to accommodate misalignment, dampen vibrations, and protect equipment from shock loads makes them valuable components in many industrial processes. Here are some of the industries that commonly utilize flexible couplings:
Manufacturing: Flexible couplings are extensively used in manufacturing industries such as automotive, aerospace, electronics, and consumer goods production. They play a critical role in transmitting power between motors and various machinery, including conveyor systems, robots, and assembly lines.
Oil and Gas: In the oil and gas industry, flexible couplings are used in pumps, compressors, turbines, and generators. They help transfer power in offshore platforms, refineries, pipelines, and drilling operations while compensating for the dynamic nature of these applications.
Power Generation: Power plants, both conventional and renewable, rely on flexible couplings to transmit power from turbines and generators to electrical generators. They are used in coal-fired, natural gas, nuclear, hydroelectric, and wind power plants.
Mining: In mining operations, flexible couplings are employed in various equipment, including conveyor systems, crushers, and large industrial pumps. They are designed to withstand the heavy loads and harsh conditions commonly found in mining environments.
Marine: Flexible couplings are essential in marine propulsion systems, connecting engines to propellers or water jets. They also find use in shipboard machinery, auxiliary systems, and offshore applications.
Pulp and Paper: The pulp and paper industry relies on flexible couplings in machinery used for wood processing, pulp production, papermaking, and printing processes.
Chemical and Petrochemical: In chemical plants and petrochemical refineries, flexible couplings are utilized in pumps, mixers, agitators, and other rotating equipment to ensure efficient power transmission and protect sensitive machinery.
Construction: The construction industry employs flexible couplings in various equipment, such as concrete pumps, cranes, excavators, and drilling machines.
Water and Wastewater: Flexible couplings are used in water treatment plants, wastewater facilities, and irrigation systems to transfer power between motors and pumps.
Agriculture: In agricultural machinery, flexible couplings are utilized in tractors, harvesters, and irrigation systems, enabling efficient power transmission and operation.
The versatility and adaptability of flexible couplings make them indispensable components in a wide range of industries, contributing to increased equipment reliability, reduced downtime, and improved overall system performance.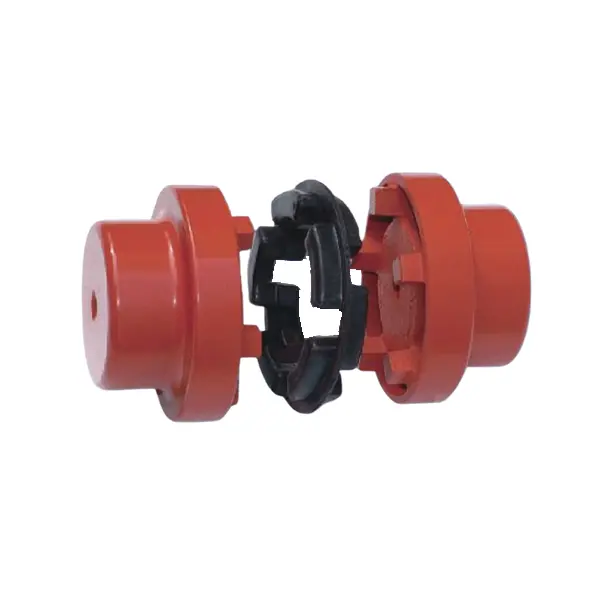 Can flexible couplings be used in applications with varying operating temperatures?
Yes, flexible couplings can be used in applications with varying operating temperatures. The suitability of a flexible coupling for a specific temperature range depends on its design and the materials used in its construction. Different types of flexible couplings are available to handle a wide range of temperature conditions, making them versatile for use in various industries and environments.
High-Temperature Applications:
For applications with high operating temperatures, such as those found in certain industrial processes, exhaust systems, or high-temperature machinery, flexible couplings made from materials with excellent heat resistance are used. These materials may include stainless steel alloys, heat-treated steels, or specialized high-temperature elastomers. High-temperature flexible couplings are designed to maintain their mechanical properties, including flexibility and torque transmission capabilities, even at elevated temperatures.
Low-Temperature Applications:
Conversely, for applications in extremely cold environments or cryogenic processes, flexible couplings constructed from materials with low-temperature resistance are employed. These couplings are designed to remain flexible and functional at very low temperatures without becoming brittle or losing their ability to handle misalignment. Some low-temperature couplings may use special polymers or elastomers with excellent cold-temperature performance.
Temperature Range Considerations:
When selecting a flexible coupling for applications with varying operating temperatures, it is essential to consider the specific temperature range in which the coupling will operate. Some flexible couplings have a wider temperature range, allowing them to function effectively in both high and low-temperature environments. However, in extreme temperature conditions, specialized couplings may be necessary to ensure reliable performance and prevent premature failure.
Manufacturer Guidelines:
Manufacturers of flexible couplings provide guidelines and specifications regarding the temperature range of their products. It is crucial to consult the manufacturer's documentation to ensure that the chosen coupling is suitable for the intended operating temperature of the application. Using a coupling beyond its recommended temperature range can lead to performance issues, reduced efficiency, or even failure.
Applications:
Flexible couplings with varying temperature resistance find use in numerous industries, including aerospace, automotive, manufacturing, power generation, and more. Whether in high-temperature exhaust systems, low-temperature cryogenic processes, or regular industrial applications with temperature fluctuations, flexible couplings play a vital role in providing reliable power transmission and misalignment compensation.
In summary, flexible couplings can be effectively used in applications with varying operating temperatures, provided that the coupling's design and material properties align with the specific temperature requirements of the application.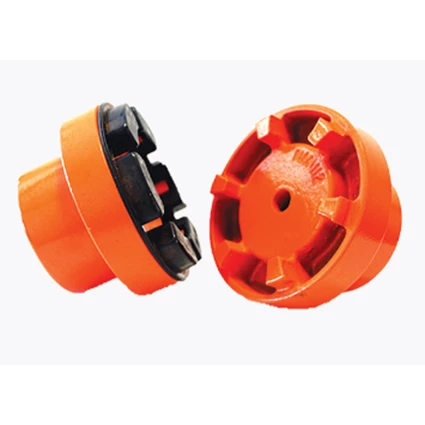 Are there any limitations or disadvantages of using flexible couplings?
While flexible couplings offer numerous advantages, they do come with some limitations and disadvantages that should be considered when selecting them for specific applications. Here are some of the common limitations and disadvantages of using flexible couplings:
Torsional Stiffness: Flexible couplings provide some level of torsional flexibility, which is advantageous in many applications. However, in systems that require high precision and minimal angular deflection, the inherent flexibility of the coupling may not be suitable. In such cases, a rigid coupling may be more appropriate.
Limitation in High-Torque Applications: While some flexible couplings can handle moderate to high torque levels, they may not be as well-suited for extremely high-torque applications. In such cases, specialized couplings, such as gear couplings, may be required to handle the high torque demands.
Temperature Limitations: The performance of certain flexible coupling materials, especially elastomers and plastics, may be affected by extreme temperature conditions. High temperatures can lead to premature wear and reduced lifespan of the coupling, while low temperatures may result in reduced flexibility and potential brittleness.
Chemical Compatibility: Certain flexible coupling materials may not be compatible with certain chemicals or substances present in the application's environment. Exposure to chemicals can cause degradation or corrosion of the coupling material, affecting its performance and lifespan.
Installation and Alignment: Flexible couplings require proper installation and alignment to function effectively. If not installed correctly, misalignment issues may persist, leading to premature wear and reduced performance. Aligning the shafts accurately can be time-consuming and may require specialized equipment and expertise.
Cost: In some cases, flexible couplings may be more expensive than rigid couplings due to their more complex design and use of specialized materials. However, the cost difference is often justified by the benefits they offer in terms of misalignment compensation and vibration damping.
Service Life: The service life of a flexible coupling can vary depending on the application's conditions and the quality of the coupling. Regular maintenance and timely replacement of worn or damaged parts are essential to ensure the coupling's longevity and prevent unexpected failures.
Despite these limitations, flexible couplings remain highly valuable components in a wide range of applications, providing efficient torque transmission and compensating for misalignment. Proper selection, installation, and maintenance can help mitigate many of the disadvantages associated with flexible couplings, ensuring their reliable and long-lasting performance in various mechanical systems.



editor by CX 2023-10-08