Product Description
Cast Iron Steel Aluminum NM L FCL Shaft Couplings
Shaft Couplings
The chain coupling, composed of two-strand chains and 2 sprockets, features simple and compact structure, and high flexibility, power transmission capability and durability.
What's more, the chain coupling allows simple connection/disconnection, and the use of the housing enhances safety and durability.
Type number: 3012, 4012, 4014, 4016, 5014, 5016, 5018,6018, 6571, 6571, 8018, 8571, 1571, 12571.
Main Products:
1. Timing Belt Pulley (Synchronous Pulley), Timing Bar, Clamping Plate; 
2. Forging, Casting, Stampling Part; 
3. V Belt Pulley and Taper Lock Bush; Sprocket, Idler and Plate Wheel;Spur Gear, Bevel Gear, Rack;  
4. Shaft Locking Device: could be alternative for Ringfeder, Sati, Chiaravalli, Tollok, etc.; 
5. Shaft Coupling: including Miniature couplings, Curved tooth coupling, Chain coupling, HRC coupling, 
    Normex coupling, Type coupling, GE Coupling, torque limiter, Universal Joint;  
6. Shaft Collars: including Setscrew Type, Single Split and Double Splits; 
7. Gear & Rack: Spur gear/rack, bevel gear, helical gear/rack.
8. Other customized Machining Parts according to drawings (OEM) Forging, Casting, Stamping Parts.
Packaging & Shipping:
All the products can be packed in cartons,or,you can choose the pallet packing.
MADE IN CHINA can be pressed on wooden cases.Land,air,sea transportation are available.UPS,DHL,TNT,
FedEx and EMS are all supported.
Company Introduction:
Factory View:
Exhibition:
FAQ:
1. MOQ
 A: Generally, 1 pc for standard parts; contact for nonstandard parts.
2. Delivery Time
 A: In stock: within 5 working days. Out of stock: depends on your order quantity.
3. How To Select
 A: part number or drawing, catalogue. If no, you can send us your sample, so we can make the drawing and sample accordingly.
4: What is the Warranty for your products?
 A:Normally our warranty is 1 year.
Contacts:
| | |
| --- | --- |
| Standard Or Nonstandard: | Standard & Nonstandard |
| Shaft Hole: | 8-50 |
| Torque: | 70-80N.M |
| Bore Diameter: | Available |
| Speed: | 9000r/M |
| Structure: | Flexible |
Samples:

US$ 0.1/Set

1 Set(Min.Order)

|
Request Sample
Customization:

Available

|

Customized Request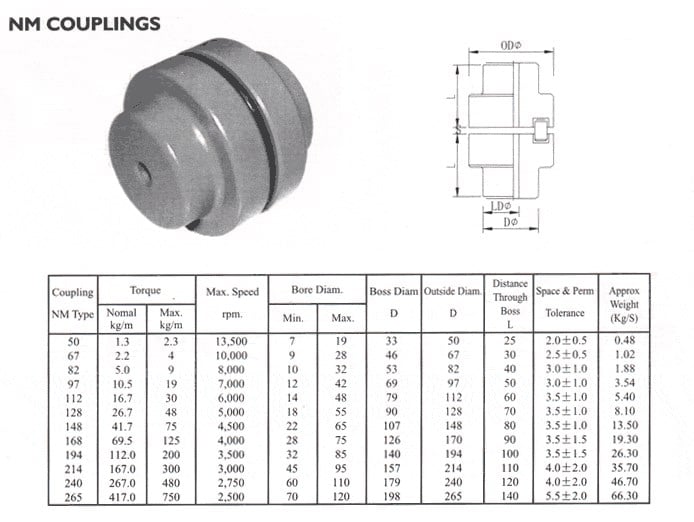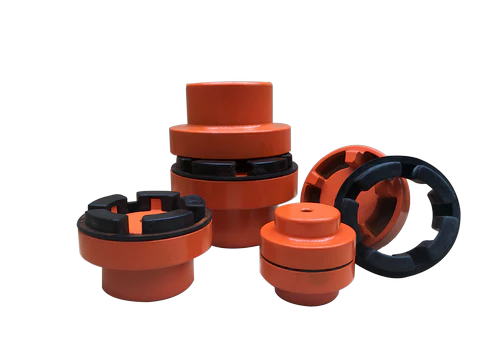 How do flexible couplings compare to other types of couplings in terms of performance?
Flexible couplings offer distinct advantages and disadvantages compared to other types of couplings, making them suitable for specific applications. Here is a comparison of flexible couplings with other commonly used coupling types in terms of performance:
Rigid couplings are simple in design and provide a solid connection between two shafts, allowing for precise torque transmission. They do not offer any flexibility and are unable to compensate for misalignment. As a result, rigid couplings require accurate shaft alignment during installation, and any misalignment can lead to premature wear and increased stress on connected equipment. Rigid couplings are best suited for applications where shaft alignment is precise, and misalignment is minimal, such as in well-aligned systems with short shaft spans.
Flexible couplings, as discussed previously, excel at compensating for misalignment between shafts. They offer angular, parallel, and axial misalignment compensation, reducing stress on connected components and ensuring smooth power transmission. Flexible couplings are versatile and can handle various applications, from light-duty to heavy-duty, where misalignment, vibration damping, or shock absorption is a concern. They provide a cost-effective solution for many industrial, automotive, and machinery applications.
Oldham couplings are effective at compensating for angular misalignment while maintaining constant velocity transmission. They offer low backlash and electrical isolation between shafts, making them suitable for precision motion control and applications where electrical interference must be minimized. However, Oldham couplings have limited capacity to handle parallel or axial misalignment, and they may not be suitable for applications with high torque requirements.
Gear couplings are robust and can handle high torque levels, making them suitable for heavy-duty applications such as mining and steel mills. They offer good misalignment compensation and have a compact design. However, gear couplings are relatively more expensive and complex than some other coupling types, and they may generate more noise during operation.
Disc couplings provide excellent misalignment compensation, including angular, parallel, and axial misalignment. They have high torsional stiffness, making them ideal for applications where accurate torque transmission is critical. Disc couplings offer low inertia and are suitable for high-speed applications. However, they may be more sensitive to shaft misalignment during installation, requiring precise alignment for optimal performance.
The choice of coupling type depends on the specific requirements of the application. Flexible couplings excel in compensating for misalignment and vibration damping, making them versatile and cost-effective solutions for many applications. However, in situations where high torque, precision, or specific electrical isolation is necessary, other coupling types such as gear couplings, disc couplings, or Oldham couplings may be more suitable. Proper selection, installation, and maintenance of the coupling are essential to ensure optimal performance and reliability in any mechanical system.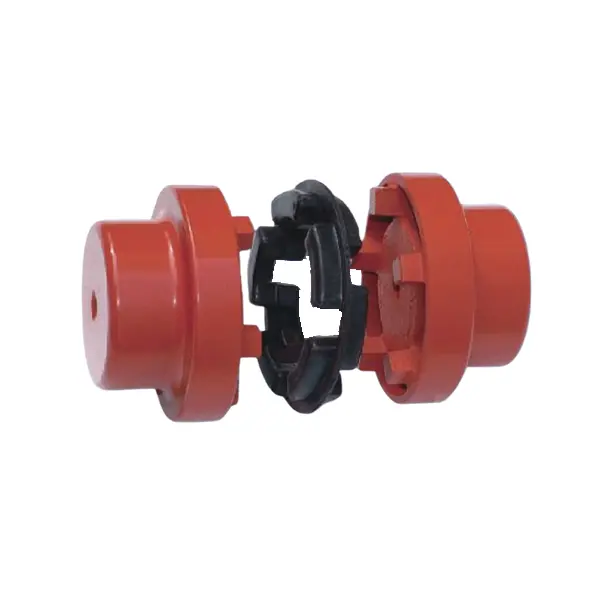 Can flexible couplings be used in applications with varying operating temperatures?
Yes, flexible couplings can be used in applications with varying operating temperatures. The suitability of a flexible coupling for a specific temperature range depends on its design and the materials used in its construction. Different types of flexible couplings are available to handle a wide range of temperature conditions, making them versatile for use in various industries and environments.
High-Temperature Applications:
For applications with high operating temperatures, such as those found in certain industrial processes, exhaust systems, or high-temperature machinery, flexible couplings made from materials with excellent heat resistance are used. These materials may include stainless steel alloys, heat-treated steels, or specialized high-temperature elastomers. High-temperature flexible couplings are designed to maintain their mechanical properties, including flexibility and torque transmission capabilities, even at elevated temperatures.
Low-Temperature Applications:
Conversely, for applications in extremely cold environments or cryogenic processes, flexible couplings constructed from materials with low-temperature resistance are employed. These couplings are designed to remain flexible and functional at very low temperatures without becoming brittle or losing their ability to handle misalignment. Some low-temperature couplings may use special polymers or elastomers with excellent cold-temperature performance.
Temperature Range Considerations:
When selecting a flexible coupling for applications with varying operating temperatures, it is essential to consider the specific temperature range in which the coupling will operate. Some flexible couplings have a wider temperature range, allowing them to function effectively in both high and low-temperature environments. However, in extreme temperature conditions, specialized couplings may be necessary to ensure reliable performance and prevent premature failure.
Manufacturer Guidelines:
Manufacturers of flexible couplings provide guidelines and specifications regarding the temperature range of their products. It is crucial to consult the manufacturer's documentation to ensure that the chosen coupling is suitable for the intended operating temperature of the application. Using a coupling beyond its recommended temperature range can lead to performance issues, reduced efficiency, or even failure.
Applications:
Flexible couplings with varying temperature resistance find use in numerous industries, including aerospace, automotive, manufacturing, power generation, and more. Whether in high-temperature exhaust systems, low-temperature cryogenic processes, or regular industrial applications with temperature fluctuations, flexible couplings play a vital role in providing reliable power transmission and misalignment compensation.
In summary, flexible couplings can be effectively used in applications with varying operating temperatures, provided that the coupling's design and material properties align with the specific temperature requirements of the application.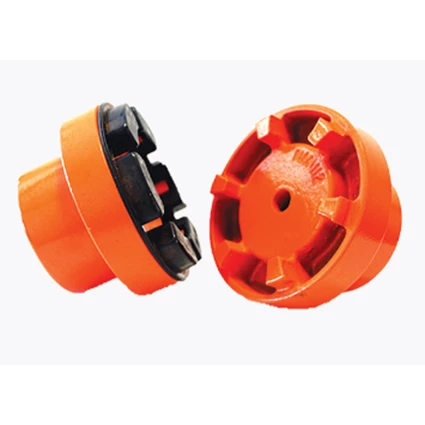 Are there any limitations or disadvantages of using flexible couplings?
While flexible couplings offer numerous advantages, they do come with some limitations and disadvantages that should be considered when selecting them for specific applications. Here are some of the common limitations and disadvantages of using flexible couplings:
Torsional Stiffness: Flexible couplings provide some level of torsional flexibility, which is advantageous in many applications. However, in systems that require high precision and minimal angular deflection, the inherent flexibility of the coupling may not be suitable. In such cases, a rigid coupling may be more appropriate.
Limitation in High-Torque Applications: While some flexible couplings can handle moderate to high torque levels, they may not be as well-suited for extremely high-torque applications. In such cases, specialized couplings, such as gear couplings, may be required to handle the high torque demands.
Temperature Limitations: The performance of certain flexible coupling materials, especially elastomers and plastics, may be affected by extreme temperature conditions. High temperatures can lead to premature wear and reduced lifespan of the coupling, while low temperatures may result in reduced flexibility and potential brittleness.
Chemical Compatibility: Certain flexible coupling materials may not be compatible with certain chemicals or substances present in the application's environment. Exposure to chemicals can cause degradation or corrosion of the coupling material, affecting its performance and lifespan.
Installation and Alignment: Flexible couplings require proper installation and alignment to function effectively. If not installed correctly, misalignment issues may persist, leading to premature wear and reduced performance. Aligning the shafts accurately can be time-consuming and may require specialized equipment and expertise.
Cost: In some cases, flexible couplings may be more expensive than rigid couplings due to their more complex design and use of specialized materials. However, the cost difference is often justified by the benefits they offer in terms of misalignment compensation and vibration damping.
Service Life: The service life of a flexible coupling can vary depending on the application's conditions and the quality of the coupling. Regular maintenance and timely replacement of worn or damaged parts are essential to ensure the coupling's longevity and prevent unexpected failures.
Despite these limitations, flexible couplings remain highly valuable components in a wide range of applications, providing efficient torque transmission and compensating for misalignment. Proper selection, installation, and maintenance can help mitigate many of the disadvantages associated with flexible couplings, ensuring their reliable and long-lasting performance in various mechanical systems.



editor by CX 2023-09-11